2022 Chagrin Valley Community Builders Award
Showing all 2 results
Golden Gate Lodge#245 of the Free and Accepted Masons of Ohio proudly announces the annual "Chagrin Valley Community Builders Award" (CVCBA).
This year's recipient is
Jan Jones
The ultimate volunteer and supporter of all things Chagrin. If there is an event planned, a program rehearsing, a fund raiser to support, an organization that needs help: Jan is there to add her talents and enthusiasm, and of course her smile.
The 2022 COMMUNITY BUILDERS AWARD will be presented:
Thursday, September 22, 2022 at 6:00 pm at
The Tanglewood Club
8745 Tanglewood Trail, Chagrin Falls
Suggested Dress: Business or Cocktail Attire
Tickets $75 each
Open Seating or Advance Reservations may be made for a Table of 8
Hearty Hors D'oeuvres, 2 Complimentary Drinks, Desserts & Coffee
FREE Valet Parking
Gift Basket Raffle – 50/50 Raffle – Door Prize – LIVE Auction
Raffle Tickets, $10 each are now being sold:

S&W Model 422 Semi-Automatic Pistol
Two Guardian Tickets 12 rows behind home Base and $150 Cash
55" Smart TV with 3D Glasses.
All profits from the Awards Benefit will be donated to the:
WomenSafe
"The Mission of WomenSafe is to provide emergency shelter and support services to survivors of domestic violence throughout Northeast Ohio."
Chagrin Valley Community Builders Award is a 501 (c) (3) non-profit.

RESERVE online below:
QUESTIONS or RAFFLE TICKETS Call Bill Diesing (440) 669-4684.
Help us to recognize outstanding non-masons whose efforts make the Chagrin Valley a wonderful place to live and to support a non-profit with your purchases before and during the event.
2022 CVCBA Single Ticket
Admits One (1) Thursday, September 22, 2022 at 6:00 pm at The Tanglewood Club 8745 Tanglewood Trail, Chagrin Falls Includes; Hearty Hors D'oeuvres, 2 Complimentary Drinks, Desserts & Coffee, FREE Valet Parking
$

75.00
Add to cart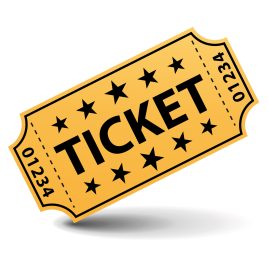 2022 CVCBA Table of 8
Reserves a Table for Eight (8) Attendees Thursday, September 22, 2022 at 6:00 pm at The Tanglewood Club 8745 Tanglewood Trail, Chagrin Falls Includes; Hearty Hors D'oeuvres, 2 Complimentary Drinks, Desserts & Coffee, FREE Valet Parking
$

600.00
Add to cart